Welcome,


Indiana University, Bloomington

Our Motto:
Train safe, train hard, have fun
Mission Statement:
To provide safe and professional parkour and free running instruction and training to the university as well as the surrounding Bloomington community. We strive to display parkour and free running in a positive light and commit to building strong, displinced and creative practioners.
Training Times:
We can be found every Saturday at 1pm on the southside of Wells Library or in the HPER if the weather is bad. We train until 4pm and move throughout campus so if you're late try to call one of our training coordinators. Call out sessions typically happen throughout the week and are always posted on facebook.

IUPK was originally started by:
Niles Burke, Dylan Cashbaugh, Michael Finegan, Nicolás Pellón, and Adam Rector.
Current training coordinator bios: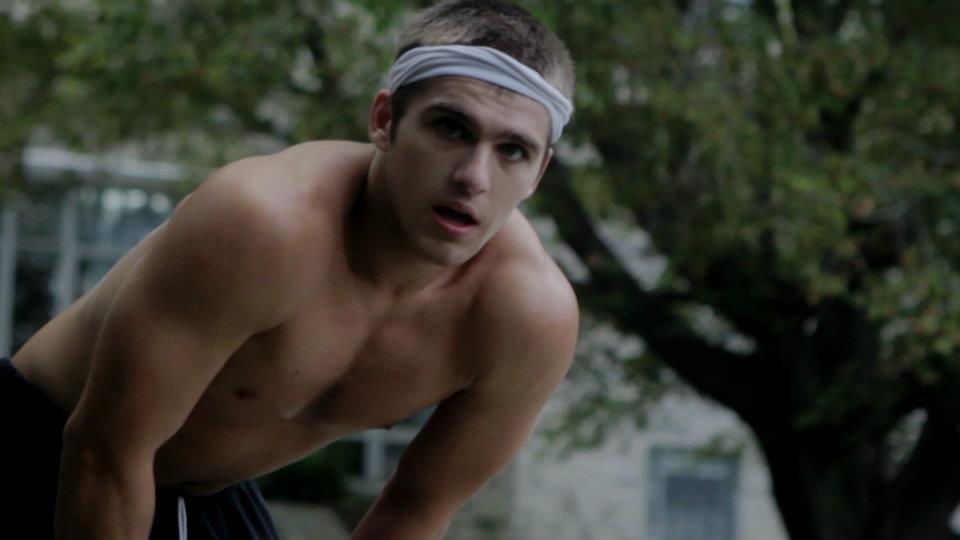 My name is Eric 'Ozone' Joyal. I've been training for a little over 3 years now and have recently been named a WFPF Affiliate. I currently run the club as the president and head training coordinator. I also run a private team Streamline Free Running. I'm a junior at IU studying biology but I hope to only use my degree as a back up and pursue a career in professional free running and coaching younger free runners. I really believe in building a parkour and free running community and love teaching, I've been teaching private lessons for about a year. That's about it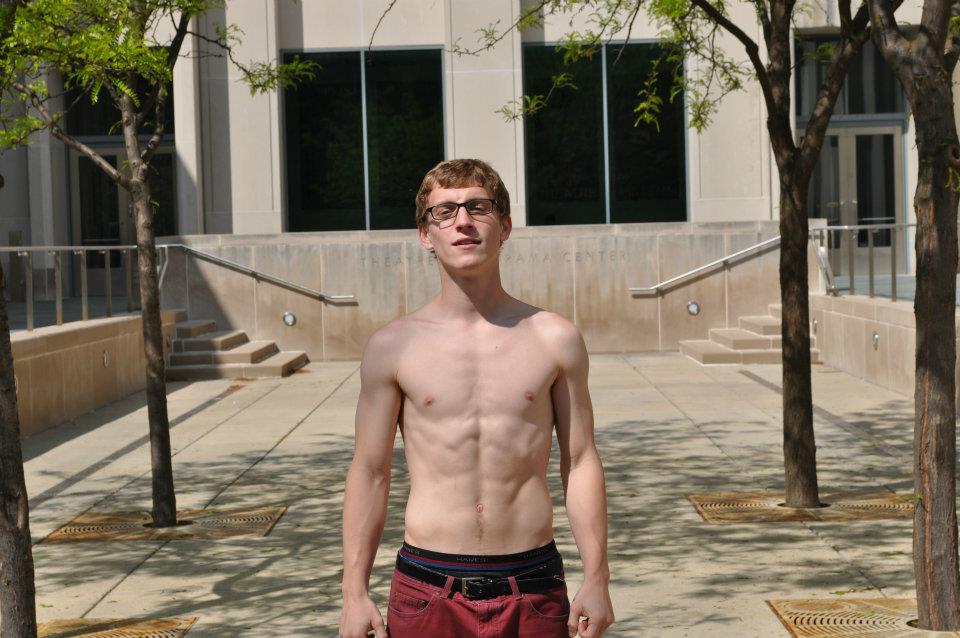 My name is Ryan Black and I've been training parkour and freerunning for 2.5 years now. Currently, I act as a training coordinator for Saturday practices, and also try to do a good deal of the media work for the club. I am a double major here at IU in Telecommunications production and Communication & Culture - where I study democracy and social change. I am currently vice-president of the multimedia company Treeline Creative Media. After college, I hope to expand the media business as well as my skills in parkour and freerunning.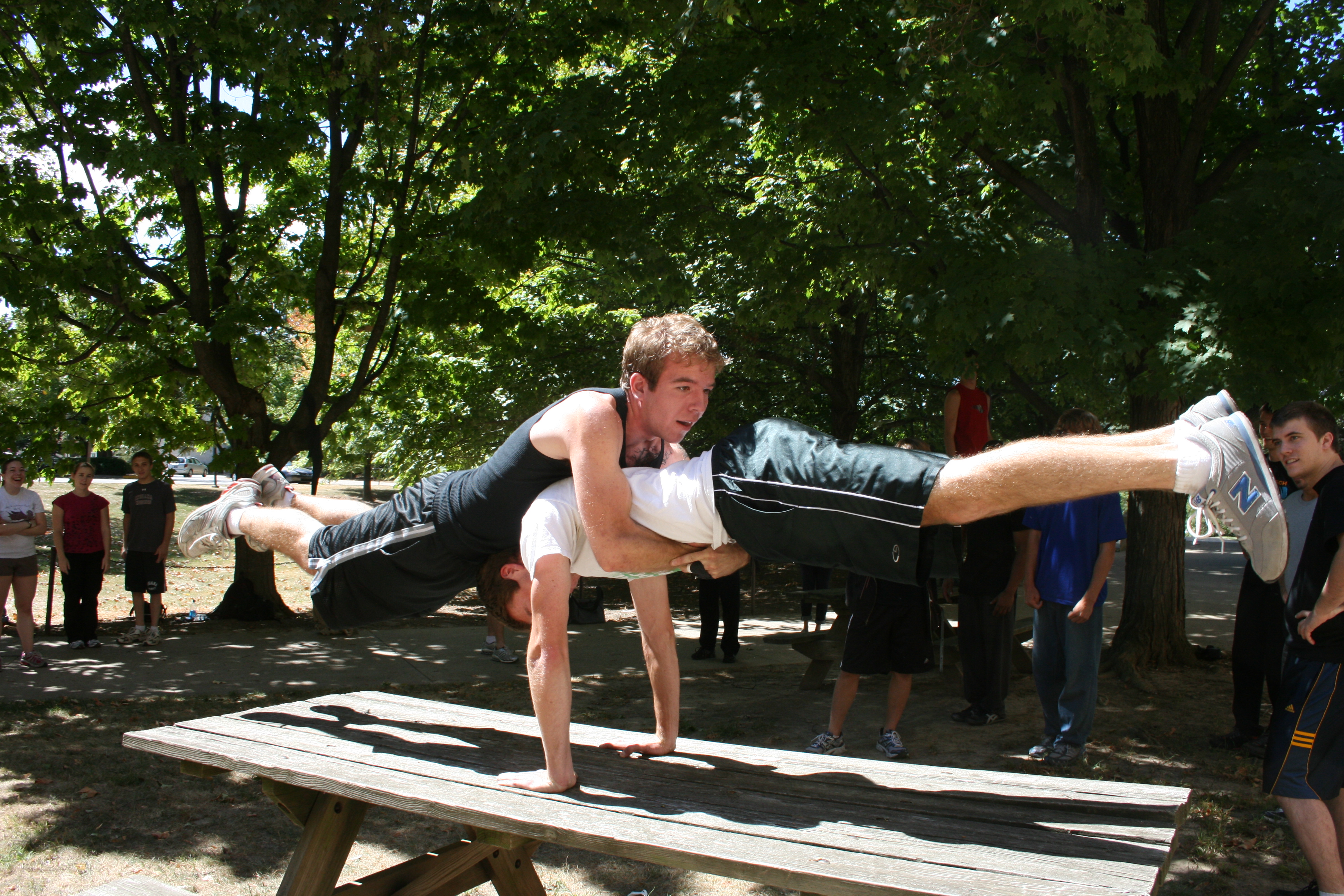 My name is Will Bray has been training for nearly 2 and a half years. I am vice-president and a training coordinator for the Parkour and Freerunning club at IU. I'm in my junior year double majoring in Telecommunications and Communications and Culture, where I spend most of time watching and thinking about movies. I'm an avid climber, and harbor a secret desire to become the Prince of Persia.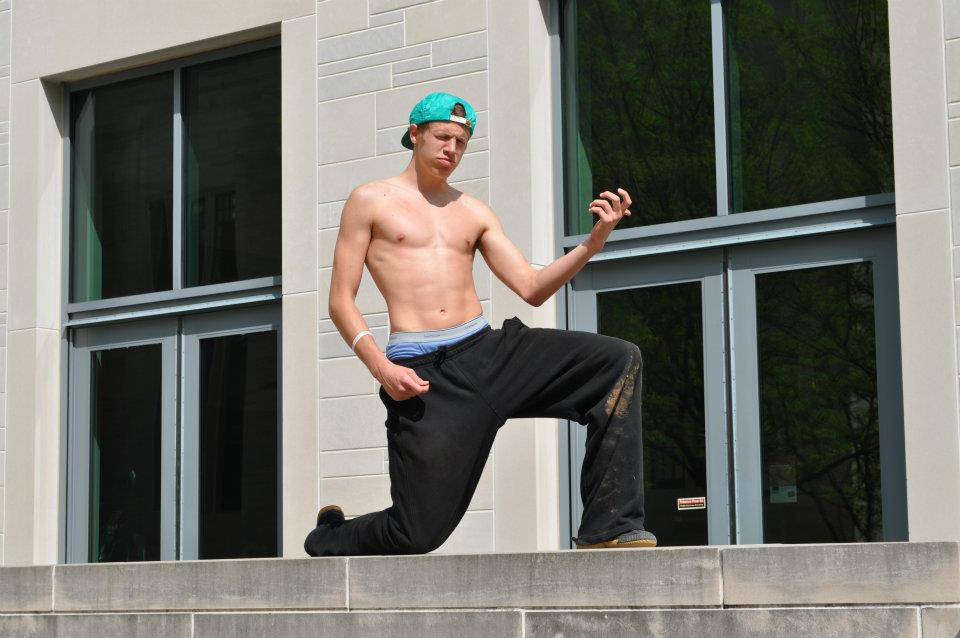 Yo, I'm Jake 'Spud' Van Bever and I have been training for a little over a year now. I am currently the treasurer for the club as well as a training coordinator. I work side by side with Eric Joyal on the team Streamline Free Running. I am a freshmen studying Sports Marketing and Management at Indiana University, and I hope to incorporate my studies into a future career in the PK/FR community. I love spreading the PK love anywhere I can.